Shaddolls Deck Profile

Shaddols Monsters:

Shaddoll Beast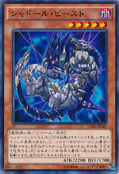 Shaddol beast is the draw power of the deck so would be great to have 3 of them but is possible to have 2. Generally when you have the first turn you you can send squamata and beast to grave and then draw 2 cards.

Shaddoll Squamata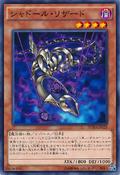 Shaddoll Squamata Effect:
Squamata is the main engine of this deck, has you can put in the grave any shaddoll card to active their effects , so i highly recoment running 3 of them. Also has the flip effect to destroy a monster on the field. You can only use one of them per turn.
Shaddoll Falcoo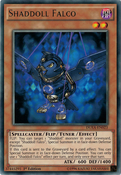 Shaddoll Falco Effect:
Falco is the tuner and the monster reborn of this deck he can either revive himself or other shaddolls. you should run 2 max in the deck 
Shaddoll Dragon
Shaddoll Dragon Effect:
Dragon is the mst and raiza of the shaddoll deck, you should use maxx of 2
Shaddolls Spells:
Shaddol Fusion
Shaddoll Fusion Effect:
This card is really great has it has the ability to send fusion material from deck if your oppenent has an special summon monster.
El-Shaddoll Fusion
El-Shaddoll Fusion Effect:
Shaddoll Core
Shaddoll Core:
Fusions
Ell Shaddoll Shekhinaga
Shaddoll Shekinaga Effect:
Shekinaga is the earth fusion of the shaddolls he can negate the effect of special summon monsters.
El Shaddoll anomalilith
Ell Fhaddoll Anomalilith Effect:
The new water fusion , works like vanity for hand and graveyard.
Support Cards
Mathmatician
Mathmatician Effect:
Mathmatician can send a +1 card for grave and also gives you a +1 draw after destroyed , you should definitely use 2 or 3.
Denko Sekka
Denko Sekka Effect:
Senka is the Trap stun of this deck has it stops all trap and spell cards from being actived you must run atleast 2 in main and 1 in side if not 3 in main
Mistake
Mistake is the way this deck has to have any chance against Qliphort
Deck Vertions
Denko Shaddolls Deck:
Siding against Shaddolls
Vanity Emptiness
Vanity Enptyness Effect:
Good against special summon decks so stops all winning codicions of shaddolls
Non-Fusion Area
Stops fusion decks which the winning condicion of shaddolls.
De-fusion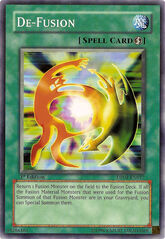 Not as good as non-fusion area but can stop somehow the deck.
Vanity Fiend
Stops special summons and also his an 2400 beat stick.
Shadow-impresioning mirror
Shadow-imprisioning mirror effect:
Negate all dark monsters effect in grave and field.
Magesty Fiend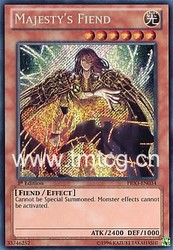 Stop flip effcts and is an 2400 beat stick.